Join For Free and Get Notified of New Chapters!

Are you enjoying a great story and want to get an alert or email when a new chapter is posted? Join now for free and follow your favorite stories and authors!  You can even choose to get daily or weekly digest emails instead of getting flooded with an email for each story you follow. 

 

Headstall's Reflections - 76. Chapter 76 Gemstones #1 and Gemstones #2
So, this is the time of year, around her birthday, when my mother is on my mind. She passed away a number of years ago, and had been diagnosed with Alzheimer's. I wrote a poem I didn't post because I have to think about stuff sometimes. Upon revisiting this poem, I felt there was more I needed to say... to let some distilled fear out, you might say. So I wrote another poem, and while much different, it contains two similes that are in the first one.
                                                                                                                                                                                    ***
Gemstones #1
Throughout our lives
Answers elude
Like rubies hidden in coal
So much to move
To find a small gem
Throughout our lives
We accumulate
Our wealth of knowledge
Like diamonds in beach sand
A bank to sift through
Throughout our lives
We strive just to be
Holding our gemstones close
And pushing away our fears
As we search for our purpose
Throughout our lives
We flirt with our mortality
Never knowing our fate
Trusting we have an angel
On our shoulder
Throughout our lives
We know the day is coming
The one we will do anything
To keep at bay
Until it's out of our hands
Gemstones #2
Our nimble minds our tenacious things
Holding tenets to which we cling
They keep us busy well into night
Shredding darkness to find the light
Yet they can also mire us in games
Causing logic to burst into flames
Accumulated knowledge to what end
When thoughts swirl madly in a toxic blend
Robbing us of our personal touchstones
Leaving us as skeletons with missing bones
Tarnishing memories as we grow old
Creating rusted mesh of silver and gold
Like diamonds hiding in glittering beach sand
Answers can elude in this vast wasteland
Teasing like flickering fireflies in flight
To chase in hope they'll soon alight
Like searching for rubies within dusty coal
All the while sightless as a common mole
Yet we know they exist, as polished and pristine
As mountaintops and stars unseen
That this game will end is my biggest fear
To lose the path to answers held dear
For the gemstones to settle beyond my reach
Leaving only sand on an empty beach
*
Thanks for reading. I would love to hear your thoughts if you have any. Cheers!
Copyright © 2017 Headstall; All Rights Reserved.
Story Discussion Topic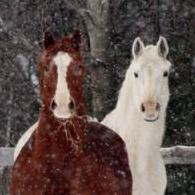 Open Club · 83 members · Last active
A fan club for Headstall to chat about his stories as well as home to CoTT House of Cards Chat Topic
---
Chapter Comments
Newsletter

You probably have a crazy and hectic schedule and find it hard to keep up with everything going on.  We get it, because we feel it too.  Signing up here is a great way to keep in touch and find something relaxing to read when you get a few moments to spare.

Sign Up