Join For Free and Get Notified of New Chapters!

Are you enjoying a great story and want to get an alert or email when a new chapter is posted? Join now for free and follow your favorite stories and authors!  You can even choose to get daily or weekly digest emails instead of getting flooded with an email for each story you follow. 

 

Headstall's Reflections - 38. Chapter 38 Merry Christmas, My Love
Dedicated to Ken.
A lot of us grew up in a different time. Life was difficult and often dangerous for a gay man or woman. Some of us took what we could get, and held on tight, accepting the cruelty life would often thrust upon us. We made the best of who we were in whatever way we could. There are many stories... too many... and this story salutes those who came before our bravely-fought-for freedom. Merry Christmas!
Headstall's Reflections
Chapter 38 Merry Christmas, My Love
He shuffles along with a painful gait
Perfect example of the ravage of years
A stoplight reddens to make him wait
While stinging snow evokes nervous tears
Another Christmas day spent all alone
Home and family now only memories
Past sins exist for which he'd atone
But fate has already collected its fees
A jacket too thin catches brutal wind
And sends a chill down inside his bones
As he waits all of his hopes are pinned
On reaching the bank of outside phones
A flash of green tells him he can go
On a race to cross before it reverts
Doubly hard through the slushy snow
But only one thing can soothe his hurts
Love undying through a sad life's haze
For forty-eight years a secret call made
A promise that harkens to younger days
And a need that time has failed to fade
Numb digits force coins into the small slot
Dialing a number while swallowing doubt
Praying that one more year has been bought
Terrified of hearing their time has run out
The ringing stops and that voice fills his ear
Happy whisper of waiting on his call all morn
Tremulous heart soars as he lets go of fear
And with Ken's next words he becomes reborn
"Merry Christmas, my love."
Happy holidays to all... may love be part of them....
Copyright © 2017 Headstall; All Rights Reserved.
12
Story Discussion Topic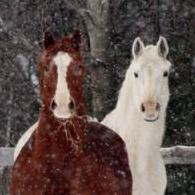 Open Club · 81 members · Last active
A fan club for Headstall to chat about his stories as well as home to CoTT House of Cards Chat Topic
---
Chapter Comments
Newsletter

You probably have a crazy and hectic schedule and find it hard to keep up with everything going on.  We get it, because we feel it too.  Signing up here is a great way to keep in touch and find something relaxing to read when you get a few moments to spare.

Sign Up