Join For Free and Get Notified of New Chapters!

Are you enjoying a great story and want to get an alert or email when a new chapter is posted? Join now for free and follow your favorite stories and authors!  You can even choose to get daily or weekly digest emails instead of getting flooded with an email for each story you follow. 

 
Headstall's Reflections - 40. Chapter 40 Happy New Year
And so it begins... here's to a better 2017... this was posted yesterday in 'Live-Poets Society'
Headstall's Reflections
Chapter 40 Happy New Year
It's only a day, but then it's not
It puts upon us a pressure fraught
With expectations to improve our plight
As if we are no longer bathed in light
Resolutions begin a chance to fail
Not a concern when first we hail
But, later when the morning rears
Our stomach sinks as our mind clears
What the hell were we all thinking?
After our night of raucous drinking
I don't need to change one thing
What you see in me is what I bring
Don't make promises you can't keep
Or drink enough to make you weep
Just be happy with who you are
And confine your wishes to a star
Copyright © 2017 Headstall; All Rights Reserved.
11
Story Discussion Topic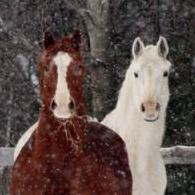 Open Club · 75 members · Last active
A fan club for Headstall to chat about his stories as well as home to CoTT House of Cards Chat Topic
---
Chapter Comments
Newsletter

You probably have a crazy and hectic schedule and find it hard to keep up with everything going on.  We get it, because we feel it too.  Signing up here is a great way to keep in touch and find something relaxing to read when you get a few moments to spare.

Sign Up