Join For Free and Get Notified of New Chapters!

Are you enjoying a great story and want to get an alert or email when a new chapter is posted? Join now for free and follow your favorite stories and authors!  You can even choose to get daily or weekly digest emails instead of getting flooded with an email for each story you follow. 

 

Headstall's Reflections - 13. Chapter 13- Prompt 4 and 5- Pep Talk
Poetry prompt 4- Meter 1- 12 syllables per line, combined with prompt 5- Rhymes and Couplets.
Rolling with the punches... I apologize for the language.
Headstall's Reflections
Chapter 13 Pep Talk
Such a vicious trap to indulge in self-pity
Might feed you a meal but it seldom looks pretty
So often your troubles are ones you can't disown
Trite sympathy is naught but a second rate loan
Always look ahead and if need be, bite your tongue
Wallow, and take the chance your own bell might be rung
Shrug off all the bullshit like an ill-fitting coat
Guarantee you sink or get on the fucking boat
Self-preservation is what rules our very core
Drop your damn baggage and leave it outside the door
Do something, anything, to help clear your own way
Karma's a witch and she enjoys making us pay
There's no fair game to play when you feel powerless
Whining about your luck only mires you in mess
Accept there can be problems, alone you can't fix
All you can do is keep both your hands in the mix
Life is not ever the promised bed of roses
People can fool you as they go through their poses
Toss life's magic dice and witness where it all lands
When fate plays her trump card, it is out of your hands
Purging is a good thing. Self-pity accomplishes nothing at all... thanks for reading.
Copyright © 2017 Headstall; All Rights Reserved.
9
Story Discussion Topic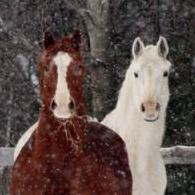 Open Club · 83 members · Last active
A fan club for Headstall to chat about his stories as well as home to CoTT House of Cards Chat Topic
---
Chapter Comments
Newsletter

You probably have a crazy and hectic schedule and find it hard to keep up with everything going on.  We get it, because we feel it too.  Signing up here is a great way to keep in touch and find something relaxing to read when you get a few moments to spare.

Sign Up