Join For Free and Get Notified of New Chapters!

Are you enjoying a great story and want to get an alert or email when a new chapter is posted? Join now for free and follow your favorite stories and authors!  You can even choose to get daily or weekly digest emails instead of getting flooded with an email for each story you follow. 

 

Headstall's Reflections - 21. Chapter 21 Nightmare and Sadness
Nightmare...revisiting the fears of my childhood...
Sadness speaks for itself...
Headstall's Reflections
Chapter 21 Nightmare
Darkness drips, oozing forward in creeping capture of the night
Whispers of slimy slithering foretell of something risen
Abominations cavort in this cyclic absence of light
While their craven king is no longer confined to his prison
A brush on my ankle turns feeble fortitude to a puddle
And roots me amidst this infested warren of unholy holes
Sinewy snakes reach out to trap me in a crushing cuddle
While out of the insidious ink crawl other-worldly moles
My frail life is forfeit as spectres of diseased demons converge
Blatant in haunted hunger for the untainted parts of me
Eager to consume my coveted purity as good and evil merge
Hissing delight at the taste of innocent prey with no feet left to flee
He watches, hovering as his minions gorge their feast
Taking his sustenance from my horror-filled screams of despair
My eyes, as yet uneaten, are compelled to stay on the vile beast
Soon, a torn ear is all that's left to listen to the cackling return to his lair
I am no longer, but still I search blindly, futilely
For the comfort of my mommy
Sadness
Sadness pervades my existence
Messing with my life
It spills over me like rain from a leaky old gutter
I don't know what's in it
I just know how it feels as it drenches my soul
Cleansing rain falls inches away
But I can't move from this broken spout
Copyright © 2017 Headstall; All Rights Reserved.
9
Story Discussion Topic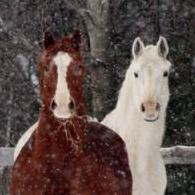 Open Club · 81 members · Last active
A fan club for Headstall to chat about his stories as well as home to CoTT House of Cards Chat Topic
---
Chapter Comments
Newsletter

You probably have a crazy and hectic schedule and find it hard to keep up with everything going on.  We get it, because we feel it too.  Signing up here is a great way to keep in touch and find something relaxing to read when you get a few moments to spare.

Sign Up