Join For Free and Get Notified of New Chapters!

Are you enjoying a great story and want to get an alert or email when a new chapter is posted? Join now for free and follow your favorite stories and authors!  You can even choose to get daily or weekly digest emails instead of getting flooded with an email for each story you follow. 

 

Headstall's Reflections - 64. Chapter 64 Shields Up
Rattled by a phone call...
Shields Up
You plied me with guilt
And coerced with your plight
Preyed on my compassion
Whispered lies in the night
Broken promises strewn
Left behind devastation
Faint wisps of intentions
False paths to compensation
One-sided you function
To take but not give
Don't ask for new trust
Your conscience's a sieve
It's said no man is an isle
But you acted a continent
Treating love as a game
And this mortal an instrument
As far as I've come
The damage still lingers
My soul carries bruises
From your icy cold fingers
Though tables have turned
And you spill out your need
Old pain is a specter
That still makes me bleed
Maybe you've learned
Hell, maybe you've grown
But my brain stems my heart
I can't forget what you've sown
I don't like being bitter
And mostly I'm not
But my fear is my shield
Against old love pocked with rot
I thought love forever
And to those words you cling
But I know more about life now
I can detect a false ring
*
Thanks for reading... poetry is an outlet, and sometimes it works... please leave a comment if you are so moved. Cheers... Gary....
Copyright © 2017 Headstall; All Rights Reserved.
3

10
Story Discussion Topic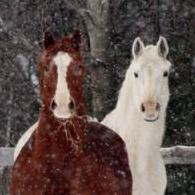 Open Club · 81 members · Last active
A fan club for Headstall to chat about his stories as well as home to CoTT House of Cards Chat Topic
---
Chapter Comments
Newsletter

You probably have a crazy and hectic schedule and find it hard to keep up with everything going on.  We get it, because we feel it too.  Signing up here is a great way to keep in touch and find something relaxing to read when you get a few moments to spare.

Sign Up