Join For Free and Get Notified of New Chapters!

Are you enjoying a great story and want to get an alert or email when a new chapter is posted? Join now for free and follow your favorite stories and authors!  You can even choose to get daily or weekly digest emails instead of getting flooded with an email for each story you follow. 

 

Headstall's Reflections - 72. Chapter 72 Woke
It's all good. My first poetry in a long time....
                                                                                                                                                                           ***
Woke
My heart beats
A rhythm of reassurance
As the hummingbird
Makes a final visit
To where geraniums
Used to be
I survey my kingdom
Such as it is
Alone, but not alone
My dog a boomerang
Always returning
For a word and a throw
I have my memories
And plans, altered now
Because life demands
I be woke
While I try to ignore
The beats of my heart
An Ant Can
Specks of dust
Swirl in the breeze
Just like me
Wet orbs shutter
In protection
Until the wind dies
Vision returns
Still watery
To changing vistas
Of surging greys
And almost blacks
Overhead
A burst of sound
Shakes my mind
And I return to me
That speck of dust
Dogged in his journey
To a safe place
Tears or rain
Makes no difference
To a man in darkness
Haiku… some poetic license
Night crawls like ivy
When praying for dawn's bright kiss
To smite the shadows
Puddles are for kids
It's good to know I'm still one
With soaked running shoes
It's tough to find joy
Yet not such a daunting task
With wine glass in hand
A gift from god's heart
Orchids bloom like fingerprints
Can you still feel mine?
*
Thanks for reading. My thoughts have been slippery of late... I hope you can find something here worthwhile. Cheers! Gary....
Copyright © 2017 Headstall; All Rights Reserved.
4

10
Story Discussion Topic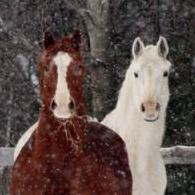 Open Club · 77 members · Last active
A fan club for Headstall to chat about his stories as well as home to CoTT House of Cards Chat Topic
---
Chapter Comments
Newsletter

You probably have a crazy and hectic schedule and find it hard to keep up with everything going on.  We get it, because we feel it too.  Signing up here is a great way to keep in touch and find something relaxing to read when you get a few moments to spare.

Sign Up