Join For Free and Get Notified of New Chapters!

Are you enjoying a great story and want to get an alert or email when a new chapter is posted? Join now for free and follow your favorite stories and authors!  You can even choose to get daily or weekly digest emails instead of getting flooded with an email for each story you follow. 

 

Headstall's Reflections - 59. Chapter 59 Roadkill
A moment in my bike ride... in memory of a beautiful red fox....
Headstall's Reflections
Chapter 59 Roadkill
Shimmering plumage spreads
Catching sunlight
As vultures bob and lift
Exposing fresh carnage
The journey of life
Ended on pavement
Quick and empty
Valiant fight to survive not to be
No hunt occurred
Giving honor to this death
Only the slam of steel and rubber
To deliver an insignificant end
Life is cruel
But this was never nature's intent
The will to survive was not engaged
By a worthy foe
You lay as garbage
An afterthought to be scavenged
The savage beauty of predation
Played no part in your demise
As I continue past, giving berth
The reddish luster impacts
And the glory of your brush
Still moves with the wind
I honor you, and I will remember
Child of the mother
Somewhere, I imagine kits mewling
Further victims of life's unnatural speed
Thanks for reading. I have given up on hoping drivers will slow down. Many believe country roads are racetracks, and 'fair game,' but the animals don't stand a chance.
Copyright © 2017 Headstall; All Rights Reserved.
18
Story Discussion Topic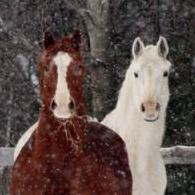 Open Club · 77 members · Last active
A fan club for Headstall to chat about his stories as well as home to CoTT House of Cards Chat Topic
---
Chapter Comments
Newsletter

You probably have a crazy and hectic schedule and find it hard to keep up with everything going on.  We get it, because we feel it too.  Signing up here is a great way to keep in touch and find something relaxing to read when you get a few moments to spare.

Sign Up