Join For Free and Get Notified of New Chapters!

Are you enjoying a great story and want to get an alert or email when a new chapter is posted? Join now for free and follow your favorite stories and authors!  You can even choose to get daily or weekly digest emails instead of getting flooded with an email for each story you follow. 

 

Headstall's Reflections - 9. Chapter 9 Hidden Echoes
Poetry prompt 15- Free Verse
I started writing something happy, about how beautiful it was outside, but my thoughts went inward.
Headstall's Reflections
Chapter 9 Hidden Echoes
Unbidden, why do my tears strike from nowhere?
Blurring my vision, and iron resolve
Turning resilience tenuous, uncertain
Memories intrude and faces flicker by
Stinging softly, insidiously… regretfully?
Why do I care about the past, said and done?
Life is good… is it not?
I have so much… to ask more would be greedy
Yet, still I yearn… for what? Absolution? For me… or others?
What is it I want… why stirs my pain?
Am I even in control… have I ever truly been?
Scalding drops brings release, yes, but no relief
For I cannot grasp their reason even though I search
Answers elude and the need for questions frustrate
Do I not know myself? Does my past rule me? Own me?
Inside is a repeating, raging cry no one hears
Because I choose to keep it to myself
Hidden echoes hint at something I cannot grasp
I must stay on my safer path, determined
It's what I have to do… breaking apart is no option
Push my insistent queries aside and pray they relent
Too many count on me to be strong and sure
And therein lies my strength, my worth, my escape
These are only quick tears after all, shed in secret
They, at least, leave no bruises to be seen
A brush of my sleeve and they're gone
And only I know they were ever there
Thanks for reading. Maybe I'll write something joyful next time... or, maybe not....
Copyright © 2017 Headstall; All Rights Reserved.
13

1
Story Discussion Topic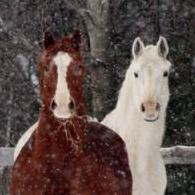 Open Club · 77 members · Last active
A fan club for Headstall to chat about his stories as well as home to CoTT House of Cards Chat Topic
---
Chapter Comments
Newsletter

You probably have a crazy and hectic schedule and find it hard to keep up with everything going on.  We get it, because we feel it too.  Signing up here is a great way to keep in touch and find something relaxing to read when you get a few moments to spare.

Sign Up