Join For Free and Get Notified of New Chapters!

Are you enjoying a great story and want to get an alert or email when a new chapter is posted? Join now for free and follow your favorite stories and authors!  You can even choose to get daily or weekly digest emails instead of getting flooded with an email for each story you follow. 

 
Headstall's Reflections - 65. Chapter 65 Engaging
Some days, there is a moment I must dig deep and find the will we are all born with. I have come to hate the cold.

Engaging
A chill runs through me
One quick shudder
As I slide open the curtains
To a new day
Water beads on the glass
And frost appears
From a deep breath
The house is silent
I alone see the sparkles
As the wakening sun
Kisses the snow crystals
A sudden beauty
In the cold gloom
Of January
A fleeting blessing
From above
Before the gray returns
To coat the morning
I stand solitary
Like the cedars
Wearing their dull winter green
Bracing myself
To enter this frigid world
And make it mine
For one more day
*
Thanks for reading. It wasn't so bad once I was out there, but it sure felt good to be back inside, drawn by the warmth... this is only January.

  Is anyone else hoping for an early Spring? 
Copyright © 2017 Headstall; All Rights Reserved.
Story Discussion Topic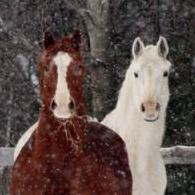 Open Club · 81 members · Last active
A fan club for Headstall to chat about his stories as well as home to CoTT House of Cards Chat Topic
---
Chapter Comments
Newsletter

You probably have a crazy and hectic schedule and find it hard to keep up with everything going on.  We get it, because we feel it too.  Signing up here is a great way to keep in touch and find something relaxing to read when you get a few moments to spare.

Sign Up