Join For Free and Get Notified of New Chapters!

Are you enjoying a great story and want to get an alert or email when a new chapter is posted? Join now for free and follow your favorite stories and authors!  You can even choose to get daily or weekly digest emails instead of getting flooded with an email for each story you follow. 

 

Headstall's Reflections - 8. Chapter 8- Prompt 15 Free Verse- Beautiful Mess
Warning: Adult theme
For my valentine.
Headstall's Reflections
Chapter 8- Beautiful Mess
Invitation sent through glittering pools of need
Begins beautiful, the mess that is love
Eyelashes flutter on whiskered cheeks while teeth explore
And tongues flick... teasing, tasting, meeting
Names whispered as fingertips impersonate air
And breeze across taut skin
That heats--scalds--as bodies arch, stretch, and seek
Responses quicken in duet with desperate breathing
Promises of love become oaths of always
Forever sworn
And a joining starts from within
Cool fingers stroke through hair... tingling scalp
Claiming and begging both
Welcoming invasion
While the Lord's name is invoked in vain,
Over and over and over
Writhing, straining, pulsing
Onslaught of sounds become fuel
As pebbled flesh pleads to be ignited
Choreography in flames,
Feeding an inferno
Clenching eyes, clenching teeth, clenching muscles
And unclenching hearts that dare to open
Receiving, giving, sharing
Until delicious agony crescendos
Temporarily sated, but not completed
Never completed
Weight falls into love's embrace
Mingled, mashed, damp
As fingertips talk to a tenderized spine
In the silent language of lovers
Saying all that needs to be heard
Withdrawal is inevitable, a loss for both
Two sighs sound at the beautiful mess of love
La petite mort, ah glorious rebirth
To body, mind and soul
I am alive… I live and I love
Copyright © 2017 Headstall; All Rights Reserved.
19
Story Discussion Topic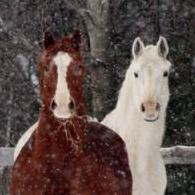 Open Club · 83 members · Last active
A fan club for Headstall to chat about his stories as well as home to CoTT House of Cards Chat Topic
---
Chapter Comments
Newsletter

You probably have a crazy and hectic schedule and find it hard to keep up with everything going on.  We get it, because we feel it too.  Signing up here is a great way to keep in touch and find something relaxing to read when you get a few moments to spare.

Sign Up