Join For Free and Get Notified of New Chapters!

Are you enjoying a great story and want to get an alert or email when a new chapter is posted? Join now for free and follow your favorite stories and authors!  You can even choose to get daily or weekly digest emails instead of getting flooded with an email for each story you follow. 

 

Headstall's Reflections - 75. Chapter 75 S.A.D.
Seasonal Affective Disorder is very real, often causing serious and debilitating depression during cold, dark months. It can affect you a little, or a lot.
                                                                                                                                                                                   ***
S.A.D
As the tendrils of winter
Lay claim to world order
Days falter and recede
And long nights take over
Temperatures fall
And the sun becomes weak
Colors soon leach
And vistas turn bleak
Under feeble light
We huddle and sigh
Robbed of our joy
Our cycles gone awry
It's a yearly curse
Winter's scourge on men
So we play our waiting game
Like bears in a den
Our thoughts become dark
With focus on survival
Our wills doing battle
With our February rival
It's a time for reflection
But not the good kind
Yearning for the days
When the clouds leave our mind
The cure is within reach
But penance we must serve
Until March heads to April
And we round the final curve
When the tilt of Earth's axis
Works in our favor
And spring's power begins
The renewal we savor
Gone are the shadows
And those short, dark days
We can return to ourselves
Once more free of the maze
*
Thanks for reading. Can you relate? Leave a comment if you can. February's on its way.

Copyright © 2017 Headstall; All Rights Reserved.
8

10
Story Discussion Topic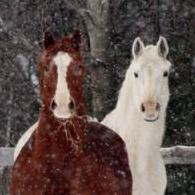 Open Club · 75 members · Last active
A fan club for Headstall to chat about his stories as well as home to CoTT House of Cards Chat Topic
---
Chapter Comments
Newsletter

You probably have a crazy and hectic schedule and find it hard to keep up with everything going on.  We get it, because we feel it too.  Signing up here is a great way to keep in touch and find something relaxing to read when you get a few moments to spare.

Sign Up