Join For Free and Get Notified of New Chapters!

Are you enjoying a great story and want to get an alert or email when a new chapter is posted? Join now for free and follow your favorite stories and authors!  You can even choose to get daily or weekly digest emails instead of getting flooded with an email for each story you follow. 

 
Headstall's Reflections - 41. Chapter 41 I Tire of Me
Headstall's Reflections
Chapter 41 I Tire of Me
I tire of me
And the circles I traverse
They close in on me
Getting smaller
Limiting my soul's freedom
Yes
I tire of me
Playing the same old songs on repeat
Pounding out the accompaniment
To my failings, my losses
Leaving me bereft in patches
Yes
I regroup
So what
It's only a fleeting respite
From that pit in my stomach
And the longing in my heart
Yes
The circle comes again
As sure as the moon will dwindle
So too will I
A sliver of existence
My light contained
Yes
I tire of me
When did leaping become plodding
And joy become pale?
A refrain repeated
By a sad and shadowed man
Yes
I tire of me
Life's journey... part fifty-six thousand and two... :)
Copyright © 2017 Headstall; All Rights Reserved.
14
Story Discussion Topic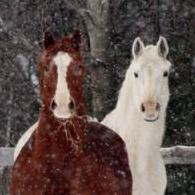 Open Club · 75 members · Last active
A fan club for Headstall to chat about his stories as well as home to CoTT House of Cards Chat Topic
---
Chapter Comments
Newsletter

You probably have a crazy and hectic schedule and find it hard to keep up with everything going on.  We get it, because we feel it too.  Signing up here is a great way to keep in touch and find something relaxing to read when you get a few moments to spare.

Sign Up