Join For Free and Get Notified of New Chapters!

Are you enjoying a great story and want to get an alert or email when a new chapter is posted? Join now for free and follow your favorite stories and authors!  You can even choose to get daily or weekly digest emails instead of getting flooded with an email for each story you follow. 

 
Headstall's Reflections - 58. Chapter 58 Lair of the Liar
Headstall's Reflections
Chapter 58 Lair of the Liar
It's right in front of you
Can't you see it?
Open your reluctant eyes
And close your contaminated heart
It's camouflaging the truth
Coloring your perceptions
With grey
Clouding your logic
Utilizing smoke and mirrors
With such practiced ease
Manipulating as it engulfs
Witness the folly of your prostration
Peek behind the veil
So skillfully wrought
Yes, you see now
You've been a fool
Deceived, damaged and delivered
Into the lair of the liar
It's real
Though it shows no horns
Cloven hooves strike unseen
Just before the curtain falls
You have all your vision now
It played with you
While it desecrated your soul
What remains is defiled
Forever changed
Diminished
And you have naught to blame
But your blatant refusal
To face an uncomfortable truth
You let it in
Copyright © 2017 Headstall; All Rights Reserved.
9
Story Discussion Topic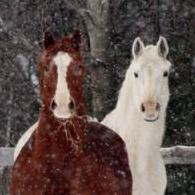 Open Club · 83 members · Last active
A fan club for Headstall to chat about his stories as well as home to CoTT House of Cards Chat Topic
---
Chapter Comments
Newsletter

You probably have a crazy and hectic schedule and find it hard to keep up with everything going on.  We get it, because we feel it too.  Signing up here is a great way to keep in touch and find something relaxing to read when you get a few moments to spare.

Sign Up