Join For Free and Get Notified of New Chapters!

Are you enjoying a great story and want to get an alert or email when a new chapter is posted? Join now for free and follow your favorite stories and authors!  You can even choose to get daily or weekly digest emails instead of getting flooded with an email for each story you follow. 

 

Headstall's Reflections - 37. Chapter 37 Yoga For The Mind
A little bit of silliness about the writing process.
Headstall's Reflections
Chapter 37 Yoga of the Mind
Take a phrase and bend it around
Creating a sigh without a sound
Fire up my synaptic whatchamacallit
To seek out words and make them fit
Downward facing, supine or prone
Flexing my muscles with keys alone
Intent on getting slippery karma across
A meditative state can prevent its loss
An unexpected insight is my goal
Like scrying from an ancient bowl
While others work to free up their spine
I focus on achieving the perfect line
Mental contortions deliver me peace
Each practiced move a euphoric release
Fluidity of thought reaches fingertips
Hydrating my soul with little sips
My sweat is words gained from exertion
There can be no vascularity with inertion
A workout can stretch for days and days
A lonely quest in search of better ways
To invent new worlds of make-believe
And let people see the threads I weave
With writing there is no finish line
At best a celebratory glass of wine
Before I embark on another journey
I see no end till I'm laid out on a gurney
Writing requires dedication, and a lot of hard work... a blessing and a curse 
. I hope you enjoy this.
Copyright © 2017 Headstall; All Rights Reserved.
10
Story Discussion Topic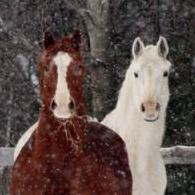 Open Club · 75 members · Last active
A fan club for Headstall to chat about his stories as well as home to CoTT House of Cards Chat Topic
---
Chapter Comments
Newsletter

You probably have a crazy and hectic schedule and find it hard to keep up with everything going on.  We get it, because we feel it too.  Signing up here is a great way to keep in touch and find something relaxing to read when you get a few moments to spare.

Sign Up