Join For Free and Get Notified of New Chapters!

Are you enjoying a great story and want to get an alert or email when a new chapter is posted? Join now for free and follow your favorite stories and authors!  You can even choose to get daily or weekly digest emails instead of getting flooded with an email for each story you follow. 

 

Headstall's Reflections - 50. Heart's Lament
We all have regrets, and we've all taken our blows.
Headstall's Reflections
Chapter 50 Heart's Lament
A generation between you and me
Touching, I swear it didn't matter
But apart, it collected its fee
Weighting my doubts and making them fatter
You knew its effect, though, didn't you
Even when I voiced my feeble protest
You understood how it made me blue
And prevented me building our nest
I wasn't lying when I spoke those words
I didn't care, not when you were near
For then my heart scaled the heights of birds
And held at bay, my fear
I'm sorry for letting us fall apart
Lack of courage ensured we were beat
I knew deep down in my tearing heart
There were just too many years to defeat
I admit my reluctance to fight
That span of time loomed too large
And it seemed common sense to take flight
And let the coward in me take charge
So paralyzing was my doubt and shame
That I saw only one thing to do
With good intentions, I take full blame
And keep telling myself it was for you
Now our lives move in separate ways
And though the worst of our pain has retreated
My mind is still tortured, trapped in a maze
Remembering those times my skin heated
Each day I question my choice
I doubt I'll ever be sure
As I lay here missing your voice
Diseased soul crying out for your cure
Dwelling
Detachment is necessary for survival
And I anxiously await its arrival
There are too many sorrows
And not enough tomorrows
So there's nothing to be gained by dwelling
Only constant swipes at the welling
Of tears with no chance to dry
It's hard but we all have to try
To put one foot in front of the next
And ignore the nuance in text
Find reason to have faith in our friends
Even when reality rends
Copyright © 2017 Headstall; All Rights Reserved.
15
Story Discussion Topic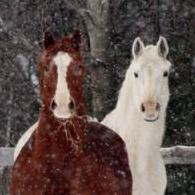 Open Club · 83 members · Last active
A fan club for Headstall to chat about his stories as well as home to CoTT House of Cards Chat Topic
---
Chapter Comments
Newsletter

You probably have a crazy and hectic schedule and find it hard to keep up with everything going on.  We get it, because we feel it too.  Signing up here is a great way to keep in touch and find something relaxing to read when you get a few moments to spare.

Sign Up