Join For Free and Get Notified of New Chapters!

Are you enjoying a great story and want to get an alert or email when a new chapter is posted? Join now for free and follow your favorite stories and authors!  You can even choose to get daily or weekly digest emails instead of getting flooded with an email for each story you follow. 

 

Headstall's Reflections - 67. Chapter 67 Foggy Windows
There are lots of good things happening in my life. I wrote this a week ago, when thinking about my mother as her birthday neared, and how loss of some memory could be a blessing. She was in the early stages of Alzheimer's, and I remember the childish joy she would exhibit sometimes, out of the blue, as if the weight of the world was finally off her shoulders. Maybe I was looking too hard for a silver lining... anyway, this is just another reflection of my own life.
*
Foggy Windows
The mists of time do coalesce
Unnerving me, I must confess
As scattered memories converge
To swamp me with a visceral surge
And logic will bow before emotion
As tended walls fall despite devotion
Bringing on a ferocious onslaught
Of things long buried 'neath well-cured rot
The baggage section has quintupled
From each and every lover coupled
Alas with none left by my side
There's no safe haven for me to hide
Looking back, love proved not enough
Daggers to the heart fixed on my cuff
Regrets aren't worth a copper penny
Though their numbers weigh as many
Declining years, it's the course I'm on
With the gift of time decreasing each dawn
But, perchance there's a reason for timely fog
Allowing such sorrows to slide back in the bog
  *
Thanks for reading. Looking back is a way to move forward, but we need the mechanisms to cope, don't we? 

 Cheers!
Copyright © 2017 Headstall; All Rights Reserved.
4

10
Story Discussion Topic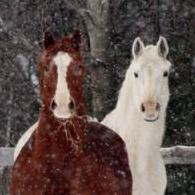 Open Club · 77 members · Last active
A fan club for Headstall to chat about his stories as well as home to CoTT House of Cards Chat Topic
---
Chapter Comments
Newsletter

You probably have a crazy and hectic schedule and find it hard to keep up with everything going on.  We get it, because we feel it too.  Signing up here is a great way to keep in touch and find something relaxing to read when you get a few moments to spare.

Sign Up