Join For Free and Get Notified of New Chapters!

Are you enjoying a great story and want to get an alert or email when a new chapter is posted? Join now for free and follow your favorite stories and authors!  You can even choose to get daily or weekly digest emails instead of getting flooded with an email for each story you follow. 

 
Headstall's Reflections - 5. Chapter 5- Succinct Journey
I have no idea what form this is, but I'll call it 'Fill in the Blanks'
Headstall's Reflections
Chapter 5- Succinct Journey
Loneliness… insidious
Pervasive… invasive
Isolation… desolation
Rejected… dejected
Aching… breaking
Mourn… scorn
Guessing… stressing
Questioning… wrestling
Complaining… refraining
Envision… derision
Reflect… deflect
Alone… atone
Mope… cope
Despair… nowhere
Fright… fight
Breakdown… takedown
Morose… verbose
Sorrow… tomorrow
Evolving... solving
Revealing… healing
Release… peace
Facing… embracing
Living… giving
Striving… thriving
Surviving… arriving
A tumble of emotions with a desire not to dwell... made perfect sense at the time
Copyright © 2017 Headstall; All Rights Reserved.
9
Story Discussion Topic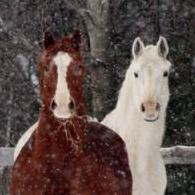 Open Club · 83 members · Last active
A fan club for Headstall to chat about his stories as well as home to CoTT House of Cards Chat Topic
---
Chapter Comments
Newsletter

You probably have a crazy and hectic schedule and find it hard to keep up with everything going on.  We get it, because we feel it too.  Signing up here is a great way to keep in touch and find something relaxing to read when you get a few moments to spare.

Sign Up