Join For Free and Get Notified of New Chapters!

Are you enjoying a great story and want to get an alert or email when a new chapter is posted? Join now for free and follow your favorite stories and authors!  You can even choose to get daily or weekly digest emails instead of getting flooded with an email for each story you follow. 

 

Headstall's Reflections - 30. Chapter 30 Prompt 1- Tanka- Darkness Falls
A return to a favored form... the Tanka. I was going to add a happy one, but it would have been a lie...
Headstall's Reflections
Chapter 30 Darkness Falls
Have you retired
From a world that shames your soul
One you can't look at
Without regret and remorse
Not so easy being God
Horror surrounds us
A world gone mad as we watch
Detachment abounds
And we bury heads in sand
Or live our lives on face book
Do we want too much
So much we're never content
With just love and peace
Catered indulgence ruins us
For those who would give their love
I woke up with tears
Wetter than the rain outside
It's storming inside
And my shelter is leaking
From the rips you left behind
I thought I was smart
That life had given me wisdom
Foolish man I am
To repeat my past mistakes
I have left myself no out
There is always hope
Or so it is often said
As a means to lend support
But I don't want to be soothed
I'd rather let the pain thrive
Take take take take take
It comes natural to some
Loyalty? What's that?
You will steal what you need to
Even if I'm on empty
Depression lives here
Eating me from the inside
Ignoring my pleas
We may be well acquainted
But I hate your fucking guts
A very tough night, but today is a new day. Thanks for giving me your time.
Copyright © 2017 Headstall; All Rights Reserved.
14
Story Discussion Topic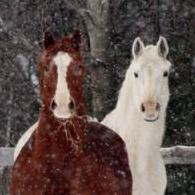 Open Club · 81 members · Last active
A fan club for Headstall to chat about his stories as well as home to CoTT House of Cards Chat Topic
---
Chapter Comments
Newsletter

You probably have a crazy and hectic schedule and find it hard to keep up with everything going on.  We get it, because we feel it too.  Signing up here is a great way to keep in touch and find something relaxing to read when you get a few moments to spare.

Sign Up