Join For Free and Get Notified of New Chapters!

Are you enjoying a great story and want to get an alert or email when a new chapter is posted? Join now for free and follow your favorite stories and authors!  You can even choose to get daily or weekly digest emails instead of getting flooded with an email for each story you follow. 

 

Headstall's Reflections - 70. Chapter 70 Twelve in 1966
Old pain doesn't go away... it hides until we give it an opening. Just some self-indulgent reflecting.
***
Twelve in 1966
I'm glad our youth
Are allowed to feel hope
And love openly
Even run for president
If they choose
Not the case
In my time
One of inner torture
When love was illegal
Condemned as indecent
Grouped with bestiality
And pedophilia
By all the 'decent' folk
Ingrained in many
And there was no escaping
The hatred
Innocent desire sullied
It was a curse
That fed on pious bullshit
Remaining unfulfilled
Or distorted by fear
That pain… the pain
Of my era
Still has its way with me
For I obliged the need to hide
The best parts of myself
From the best parts of life
When mere existence
Seemed my only option
And burgeoning love
Lay unrequited
Suffocated
Beneath chains
I hadn't the strength to lift
Twelve in 1966
My future bleak
And walls growing tall
Where was I to turn?
There was no safe place
Not for me
But then
As I remember it
There never had been
And it was one more thing
Piled on adolescent shoulders
So I betrayed myself
And carry the shame
The world has come a ways
That's true
But I still wear my yoke
Oh, you can't see it
But it's there
Trust me
Ingrained
And it can still pull me back
Into that harness
Stitched with fear
And searching for words
Is to delve into
A misery whose echoes
Never die
I am thankful
For the young
Who can allow the inside out
And stand proud
Without fearing death
Or sadistic monsters
Who would hunt down
Ridicule
Maim
Violate… even castrate
Yes, that happened…
Or be ostracized
For something
Not a choice, but intrinsic
No longer the need
To control a thirst
So powerful
It parches your soul
And leaches your identity
To the point
You don't know who you are
Yes, I am happy for the young
And I'm happy for me now
… I am…
But those echoes are still there
Repercussions
Like a million steel pins
In fractured bones
Holding me in place
And forever a part of me
I chose safety
Plotted a different course
Fooled myself
Turned away
And lived
Like so many
Born too soon
But the costs?
Not so easily added up, my friends
And only I know what I paid
And what I lost
Epilogue: Doctor Balero
I remember when my path
Took a violent turn
After my heartbeats rebelled
Going wacky from a burden
I refused to acknowledge
… years of pretending it didn't matter…
Until the day I fell apart
After some gentle pushing
And skillful urging
Ending up on the floor
Of a professional's office
Crying almost thirty years of tears
… screaming until no voice was left
While a stranger held me
Because I couldn't fool myself any longer
Doctor Balero wouldn't let me
It was the day all my parts entered the light
Thrust from their little boxes
And I began the journey to me
*
Yeah, definitely self-indulgent. But, I posted it anyway.

Copyright © 2017 Headstall; All Rights Reserved.
Story Discussion Topic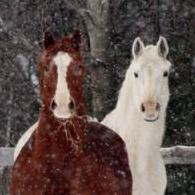 Open Club · 75 members · Last active
A fan club for Headstall to chat about his stories as well as home to CoTT House of Cards Chat Topic
---
Chapter Comments
Newsletter

You probably have a crazy and hectic schedule and find it hard to keep up with everything going on.  We get it, because we feel it too.  Signing up here is a great way to keep in touch and find something relaxing to read when you get a few moments to spare.

Sign Up