Join For Free and Get Notified of New Chapters!

Are you enjoying a great story and want to get an alert or email when a new chapter is posted? Join now for free and follow your favorite stories and authors!  You can even choose to get daily or weekly digest emails instead of getting flooded with an email for each story you follow. 

 

Headstall's Reflections - 53. Muted Din
Headstall's Reflections
Chapter 53
Muted Din… For Columbus Guy
I will be your eyes
When darkness closes in
And shadows wear a guise
In the muted din
Hear my voice and see
A light of warmth and care
The glow will be from me
And I will guide you there
Lullaby For B
I would sing you a lullaby
To make your troubles fly
Away, into the abyss
So no more sleep you'd miss
Choices
Being part of a whole isn't easy
When some actions make you queasy
I will endeavor to bring in the sun
Before connections become undone
We all have something to lose
When we are forced to choose
Friendship
The world isn't only for me
It can be a good or a bad place to be
Those times when we can't turn our heads
Or refuse to get out of our beds
Just remember to think of our friends
That bond and the power it lends
Then the day will seem brighter
With our steps getting lighter
Because of hope that true friendship sends
Games
Questions devoid of answers
Infiltrate my peace
Doubts then grow like cancers
I want it all to cease
Caught up in a game
I have no wish to play
It's a tossup who's to blame
When our trust seeps away
Bite My Tongue
So, so much I must hold in
Why are my words ever bleak
Is cynicism a mortal sin
Does wallowing make me weak
I am just a good old boy
Striving to turn the other cheek
And bask forever in my joy
Does this failure make me weak
Does the answer even matter
If no one hears me speak
Are my words just so much natter
Does my rhetoric make me weak
Revelations
Another hellish night
Trying to fathom
The unfathomable
Reaching for something
Unreachable
Need to make changes
Festering
And I can't deal
Don't want to deal
Just want to go away
Peace?
Where are you?
Sleep?
Take me
Compassion
Piss off
You're a waste
Copyright © 2017 Headstall; All Rights Reserved.
9
Story Discussion Topic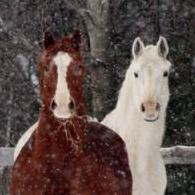 Open Club · 75 members · Last active
A fan club for Headstall to chat about his stories as well as home to CoTT House of Cards Chat Topic
---
Chapter Comments
Newsletter

You probably have a crazy and hectic schedule and find it hard to keep up with everything going on.  We get it, because we feel it too.  Signing up here is a great way to keep in touch and find something relaxing to read when you get a few moments to spare.

Sign Up