Join For Free and Get Notified of New Chapters!

Are you enjoying a great story and want to get an alert or email when a new chapter is posted? Join now for free and follow your favorite stories and authors!  You can even choose to get daily or weekly digest emails instead of getting flooded with an email for each story you follow. 

 

Headstall's Reflections - 78. Chapter 78 Kisses
An indulgence, written in the middle of a long night...
                                                                                                                                                                                       ***
Kisses
It's the kisses I miss the most
Always hot and often scalding
The sharing of breath and taste
While lithe fingers caress my nape
My knuckles softly tracing your jaw
And the stubble bordering the softness
Of lush lips made to be suckled
Happily parted with gentle probing
Our tongues dancing with passion
Fueled by love and familiar joy
Laying claim with equal offering
In sublimely intimate duels
And oh, the sounds we would trade
Whisper-soft sighs and low groans
The slow revealing of serene eyes
A blend of fire and peaceful rain
Those kisses were my nourishment
The touchstones of my crazy life
The last one a promise of the next one
Pledges… until our time ran out
I miss them so much I wake with need
There is no substitute to take their place
Nor a balm for their long absence
Only quicksilver dreams of your lips on mine
—I wonder if you miss our kisses as I do—
*
Copyright © 2017 Headstall; All Rights Reserved.
1

11
Story Discussion Topic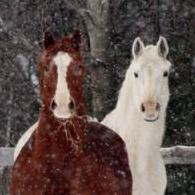 Open Club · 81 members · Last active
A fan club for Headstall to chat about his stories as well as home to CoTT House of Cards Chat Topic
---
Chapter Comments
Newsletter

You probably have a crazy and hectic schedule and find it hard to keep up with everything going on.  We get it, because we feel it too.  Signing up here is a great way to keep in touch and find something relaxing to read when you get a few moments to spare.

Sign Up